Edward Bloor is a fifty-nine-year-old writer, born in Trenton, New Jersey and living in Winter Garden, Florida.  He is most famous for his award-winning, young adult novel, Tangerine. He has written six other young adult novels. He also has a day job at a publishing company, where he edits textbooks (the ones we use!).
The Howard Hype staff had the opportunity to sit down and ask him a few questions about being an author.  Below is the first part of the interview, stories of his life and experience.
(Make sure to pick up Tangerine, which is about a young, legally blind soccer player dealing with aspects of a new community while also finding out the secrets of his past. And check the Hype next Monday for the second part of the interview, a piece dedicated to learning the novel's back story.)
~Sam H.
What was your childhood like?
Well I played soccer up in New Jersey and it was very, very serious. There was a Ukrainian team and Polish team and a German team, and their parents didn't speak English. The games were sort of these little wars being fought. And so that seriousness about soccer went into Tangerine.
Were you interested in writing at a young age?
Yes. Yes. Writing was the thing that I did best. And it helped me stand out as opposed to sports or…
What has been the biggest change in your life since you got published?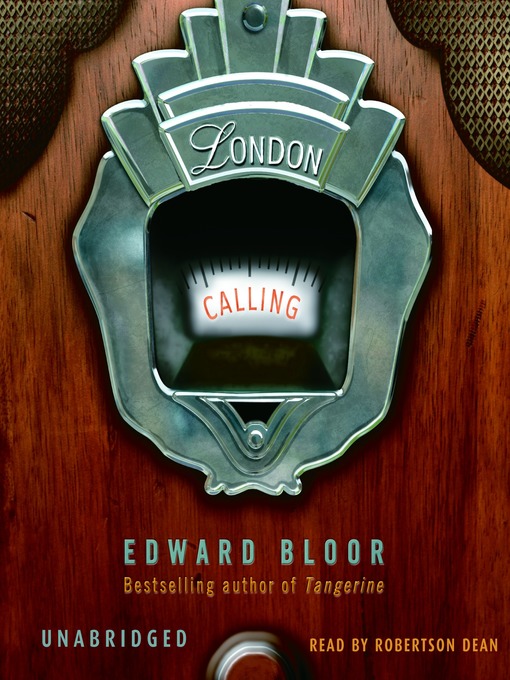 Having more money and having an opportunity to do what I really want. Some great stuff has come out of it. We've been able to travel. And when you're a novelist, everything is research, so we took a family trip to London and that turned into my novel London Calling. I wrote everything off on my taxes. Everything I do is research. I guess the biggest change in my life is being able to write these books and research them. Then they kind of pay for themselves.
Is the editing process discouraging?
It can be, because you send a book in and you wanna think, That's it, let's move on to the next book. But you're pulled back in and it can be discouraging. There's some give and take to it.
Have you ever been forced to write a novel or do they just come to you?
No, it's been great. I've been able to do whatever I want, up until Memory Lane. That really had more to do with the economy I think. Publishers got hit very hard last year and laid a lot of people off and fired half their staffs. So if it didn't have a dreamy vampire it didn't go.
Have you ever thought of a new ending for a book after it was already published?
Sort of. Crusader had a different beginning and my editor talked me out of it. I always regretted that and I wish I could go back and put it back in. New things occur to me that could have been, but I don't dwell on them.
Have you ever been recognized in public?
I have no problem walking down the street. But if I go to a convention, or something like that, that is just English teachers, people might recognize me. Outside of that context, no.
Who are your heroes?
I don't know if you know The Twilight Zone, but it's a TV series and there's a marathon every January 1st. And I was reading about Rod Serling and all his eerie plots. He was definitely one my heroes, because back in the old days you couldn't record shows. You had to be there or you didn't see it. And I would stay up by myself on Friday nights and watch The Twilight Zone. I think I still use those ironic twists in my books. And he was also very interested in the morals that underlie what people do.
Do you look up to anyone as a writer?
I'd would say J.K. Rowling and Philip Pullman, who's a British writer who wrote The Golden Compass. That's one of three books in his trilogy. I think those two are really fantastic.
What kind of failures have you had in your writing and what did it feel like?
2009 was really awful for me. I spent two years writing a book called Memory Lane. It's set in Levittown, New York. And I just did two books with Random House, and I sent this one in, and they didn't like it. I thought, Okay they didn't like it, we're gonna work on it. But they just flat out refused to publish it. So I've already spent the advance they gave me and I'm stuck with this book that no one wants.
Then, I thought I could write a series with my daughter (who's now 23), kind of a comedy, time travel series for fourth graders. I thought I'd have no trouble selling that. I spent all of that year collecting rejections for that.
I wrote a play version of London Calling that I thought was gonna be produced and that fell through, so all of last year was one big rejection. Which happens to writers when they're starting out, but I already have six books. So I never expected that. But I had to keep pushing forward and write Journal of the Plague Year because I have to come up with book number seven. I'm hoping in 2010 all of that will turn around.
When naming your characters, do you use names of people you know, or are they completely made up?
They're made up but they're not plucked from the air. The names of the characters always mean something to me. Like the hero of Crusader, Roberta Ritter, her name in German means "crusader." Especially the main characters. Their names always have some kind of significance for me.
It's hard for teachers to have kids because you have to name them, and you've probably had a student who was really difficult who had a name that you never wanna hear again. Like, "Not another Jeremy!" So I use names like that too. If it's a good person it's a name of someone I've liked. And if it's a bad person it's someone I've disliked.
What inspired you to become a teacher?
A short story that I read about a teacher. Again it was to become a writer. I thought that if I were a teacher I'd have this goldmine to draw from, of experience and people. It worked out that way.
Having been an English teacher, did you keep any of your students' tricks for your per
sonal gain when writing?
Absolutely! I wasn't a teacher for long. I only lasted about three years. But my wife has been teaching for twenty-five years. And I can still see the kids who were my students. We have two children of our own who went through the public schools. So I'm very much in touch with how difficult it can be, how much class warfare is involved, how difficult it is for teachers to have things mandated from above as to what they have to do. My novel Story Time is kind of a horror story about standardized testing. So I tried to do something for teachers.
Is it true that you like to use characters from all walks of life in your books?
Yes. I think it's very important that we—especially if you live in Florida. People of every race are already intermarried here and mixed together and it went fine. I just think the rest of the country needs to realize that's going to happen there too. And that we're moving into a post-racial time.
In an interview with the AAYA you said your "goal is to create a world that is worth spending a few days in as a reader." What did you mean by that?
That's the kind of reader I was. We had "television problems" when I was growing up. We'd go weeks during the summer with no television. That's how I became a reader. I liked big books I could spend a weekend with. Those are the type of books I like to write, too. Where you enter this world and you stay there for a while.
Was your first interview nerve-racking?
No. There's a real duality between being a writer and a public speaker, though. Because writing is so personal and you're locked up in a room all by yourself. Then suddenly you put a book out and you're the after-dinner speaker, and you're expected to be Jerry Seinfeld. I think that is really nerve-racking to a lot of writers.
How do you spend your Sunday mornings?
Folding laundry. Or I might out on the West Orange Trail or go to the Y. Sunday is a good day to just take off. But I always have this. [He holds up a small recorder.] And I'm always working on something. I have some notes I just made on the way here. Because otherwise I'll never remember it when I get home. The advantage is I can work out a whole scene, and then write it when I get home.
Are you a Mac or PC?
I'm both. We have Macs at work and I have a Sony Vaio at home. Oh! But one of the awful things that happened in 2009 was that I save everything at work, because I figure it's safe. And the hard drive crashed and I lost all of Journal of the Plague Year, every letter I wrote for the last twenty years, all the research for new books and things, and I couldn't believe it. I actually had the guy give me the hard drive and asked my son-in-law if he could possibly raise this from the dead somehow. And he said, "No, it got scrambled."
Is there any subject matter, place or person stowed away that you hope to write about one day?
Yeah, I'm writing it. I get to work on my obsessions and turn them into books.
Since this is a school newspaper, do you have any advice for anyone who wants to become a journalist?
I think it's very important to learn the rules of the profession, because journalism has gotten so muddy. Between celebrity journalism and the real thing in which you have to give sources and double check and make sure you've got your facts right. I think in the long run you'll be glad that you did.
Are there any quotes that are special to you?
Yes. I think I made this quote up but I may be wrong: "The road to success passes through failure." And what I mean is, you're never really going to succeed until you fail at something, learn from it, try again, and keep moving forward. Because anything worth doing, there are a million people trying to do it, and 999,000 of them are gonna get discouraged, so you can't be one of those. You need to be one of the ones who makes it to the end.